Shutter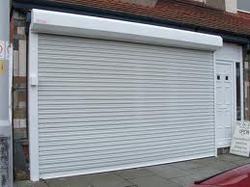 We are instrumental in offering high quality Shutter to our valuable customers. These rolling shutters are widely used in various factories and warehouses as a secure closure for large or small openings. Owing to their weather-proof design and easy roll up & down operations, these shutters are highly.
Contact Person :
Mr.R.Suresh Babu
No : 110/7, Santhosh Nagar, Kaniyur,
Coimbatore - 641659.
Mobile No : +91 - 9842232137
Email Id : finetechfab@yahoo.com